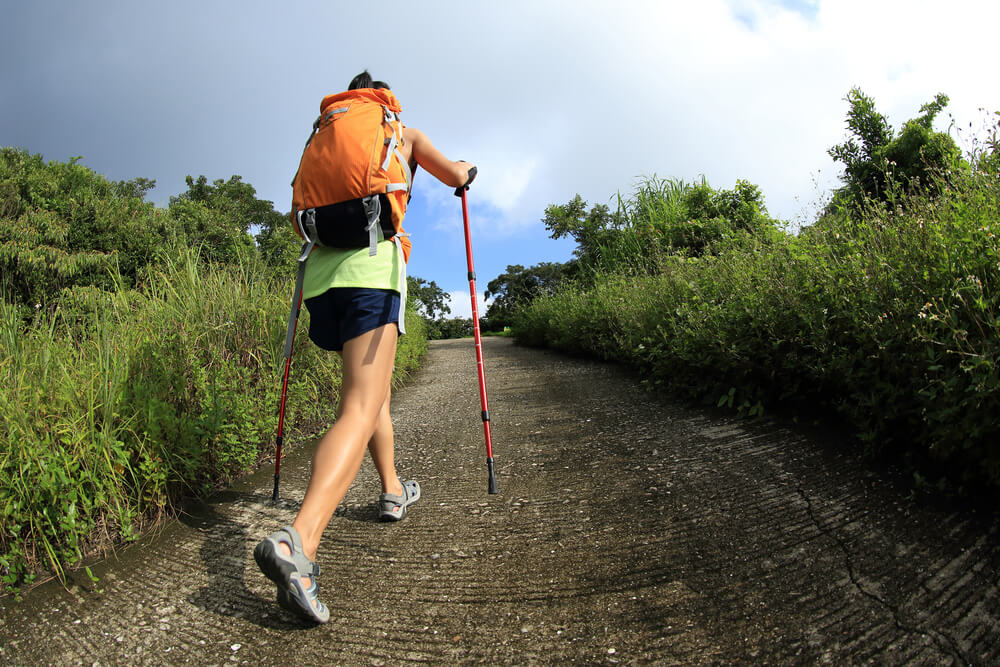 At Walking Mobility Clinics, we believe that having comfortable, healthy feet is essential for your overall health. That's why it's important to us to educate people about what to do and what not to do when it comes to footwear. As part of that education we let people know that there is no such thing as "orthotic sandals". There are sandals that are more appropriate for supporting the feet and there are also sandals that accommodate orthotics but not an orthotic sandal.
Every summer, many of us are faced with the same footwear battle: staying cool, casual, comfortable and pain free.
The key to healthy, happy feet in the summer is finding the right pair of sandals. And unfortunately, if you want happy pain free feet, that means ditching the thin foam flip-flops if you are planning to walk any distance further than a few steps to the pool.
What To Look For In A Sandal
There are a few things you should consider before choosing a sandal; appropriate support for your feet, comfort, your foot type and the activity you are doing while wearing them.
For summer days when you'll be doing a lot of walking, it's best to choose a comfortable pair of sandals to provide you with the support you need. Other days that involve very little walking might not require a sandal with as much support.
Sandals that will keep you active this summer and support your feet come with some of the following features:
Supportive arch

– Good sandals will have a properly-fitted arch to help improve your posture and support your foot. This can help prevent or treat chronic foot problems, like plantar fasciitis, and reduce undue stress to your lower limbs.

Deep heel cup

– A deep heel cup stabilizes your heel within the sandal and helps your heel's natural fat pad do its job.

Metatarsal pad

– A metatarsal pad helps spread the arch that runs across the width of your forefoot, and helps to reduce problems in the ball of the foot and help your toes maintain a more natural position.

Removable footbed

– If you have your own

custom orthotics

, you'll want a sandal with a removable footbed, so you can insert your orthotic and get more comfort and support.

Adjustable closures

– If your feet have a unique shape, whether they're wide, have high arches or have bunions, adjustable closures can help you fit the sandals to your foot shape.
Choosing the right features can help treat your specific foot condition. Sandals with features like arch and metatarsal support or thicker more rockered soles may be particularly helpful in the treatment of conditions like:
Remember that some foot conditions like osteoarthritis or forefoot pain require sandals that have a rigid, thick and non-flexible sole to protect your foot joints and prevent pain.
Sandal Brands With Features To Help Your Feet
Luckily, you don't have to sacrifice style for functionality.  At Walking Mobility Clinics locations, we carry two of the best orthotic sandal brands: Cambrian and Naot.
Cambrian Sandals
Cambrian sandals provide exceptional comfort and support and are made of the finest leather materials. Cambrian sandals feature the removable footbed you need for your custom orthotics and have a "rocker sole" to encourage a natural gait, while reducing the stress to your foot and ankle while walking.
Naot Sandals
Naot sandals are famous for their signature footbed made of cork and latex. The footbed is then wrapped in suede for your comfort and to absorb moisture on those hot summer days. Naot sandals have been designed to support and align your feet properly, which helps to maximize your overall physical health.
With locations across Ontario, there's a Walking Mobility Clinics near you! Visit us today to find the perfect pair of orthotic sandals for you this summer.