Pedorthist
We keep people active on their feet, for life.
Being a Pedorthist
When you make a difference in people's lives every day, it brings a new meaning to the idea of "work". Pedorthists are healthcare professionals, problem solvers, collaborators, and they love to help people live more active lives every day.
We are always accepting applications.
Use your education to help people
You are fascinated by how the human body works and moves. As a pedorthist, you'll expand your understanding of human kinetics while operating in a clinical setting. This unique profession offers you the ability to work with your hands, utilize the latest technology, and collaborate with other pedorthists to learn and grow as a team.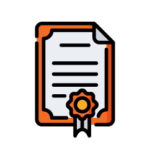 Get paid while you get certified
Our in-house pedorthic certification program is designed to make you a successful pedorthist while you are being paid! You'll also have some of the country's top pedorthists as mentors.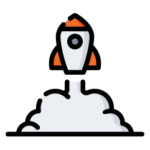 Join a progressive team
Walking Mobility is at the forefront of the orthotics and foot health industries. We collaborate with leading professionals to push the boundaries and find new innovative ways to improve foot care.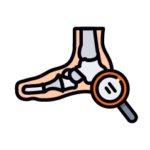 Develop deep expertise
Pedorthics offers you the ability to develop deep expertise in your work, collaborate with others, and apply that knowledge to help more people each day.
We are always accepting applications.
Being an Pedorthist has its Perks
Competitive Salary
Earn a competitive salary in line with many of the human kinetics professions – all without going into debt.
Retail Discounts
Discounts are available from some of the best outdoor suppliers in the country including: Nike, Asics, Brooks, New Balance and Birkenstock.
Stable career growth
Pedorthics offers stable work and consistent career growth. Walking Mobility pedorthists also have opportunities to run their own store locations.
Ready to be a Pedorthist?
Apply for available openings.