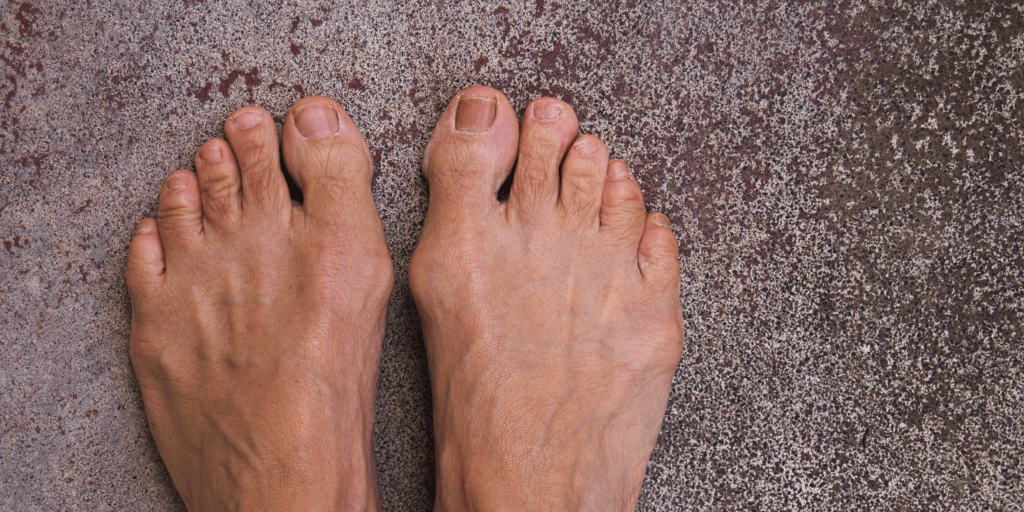 A bunion (also known as hallux valgus) is a deformity of the big toe and the big toe joint that can be quite painful and affect mostly women. There are several causes to bunions and these causes include poor foot mechanics, improperly fitted footwear and regular use of high heeled shoes. However, the only way to actually remove one is through bunion surgery.
Here is a list of non-invasive treatments and products that the certified Pedorthists at Walking Mobility Clinics recommend:
Improper foot mechanics can be a contributor to bunion formation and bunion pain.
For example, if your foot overpronates when you walk, there will be increased pressure on the instep of your foot. This causes your big toe to deviate towards your other toes.
Custom orthotics are designed to realign the foot and reduce that pressure. This will slow the progression of a bunion and ease the pressure off of the joint.
Shoes with a wide, round toe box will allow your forefoot and toes to spread naturally and not be squeezed by the sides of the shoe. If you have a wider foot, look for footwear brands that offer shoes in multiple widths.
Find shoe features that will properly accommodate your foot. Heavy stitching and multi-layered shoe upper designs will not easily stretch around your foot. Natural leather shoes and/or synthetic shoes with minimal stitching will feel more comfortable and accommodative.