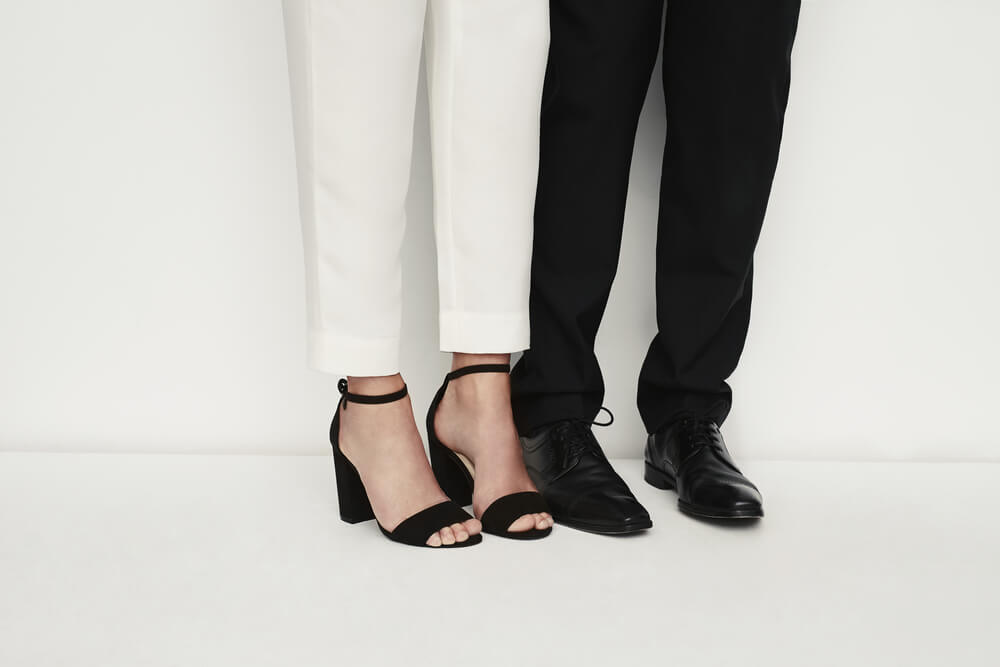 When it comes to looking great, shoes can really make or break an outfit. Contrary to popular opinion, looking good doesn't mean you have to sacrifice proper orthotic support and comfort.
At Walking Mobility Clinics, we believe it's possible to find a great-looking pair of shoes that keeps you comfortable and supported all day. To do so, there are a few things you should consider to find the right balance between stylish and comfortable footwear:
Wear Orthotics With Stylish Shoes
One of the easiest ways to stay comfortable while wearing a good-looking pair of shoes is to wear them with orthotics. If you have a pair of custom orthotics, you can move them from shoe to shoe to keep your feet supported and healthy.
You may also want to consider purchasing a pair of custom orthotics specifically for your dress shoes, for example, for a pair of heels that you wear to work. Orthotics work best when they're designed with your foot and your shoes in mind.
Finding A Comfortable & Stylish Shoe
When it comes to finding a pair of shoes that's comfortable and stylish, there are a few things you should keep in mind, depending on the type of shoes.
Heels
Find a heel with a flexible sole

Consider wedges for more support and even weight distribution

Avoid stilettos or other super-high heels

Avoid synthetics; opt instead for shoes made of leather, suede or fabric uppers

Look for false fronts, which will prevent your toes from being squished
Flat Shoes & Boots
Look for a shoe that doesn't bend easily when you twist it; too much bend means little support

If you have high arches, look for a slight heel

Look for shoes with leather or rubber soles for shock absorption

Try more rounded toes that allow your feet to move

Make sure the back fits snugly to your heel to prevent slippage or cuts
Sandals
Look for a stable sandal that's well-balanced

Find sandals with some shape to them to support your arch and heel shape

Stay away from anything with too little strapping to  prevent pain in the balls of your feet, i.e. flip flops or a single strap across the ball of the foot

Only wear leather or suede-lined straps
Follow The 80/20 Rule
At Walking Mobility Clinic, we understand that there will always be certain times in your life that require sacrificing comfort for style. You don't always need to wear a supportive shoe to a wedding or a day at the beach, for example. In the big picture, how much time will you spend in those uncomfortable shoes at that wedding or event? If your feet feel better most of the time, you may be able to get away with shoes that are not ideal without too much trouble.
For this reason, it's important to keep the 80/20 rule in mind. About 80 percent of the time, make sure you're wearing a comfortable, supportive shoe with a custom orthotic. For the other 20 percent, you can wear what you want!
Sticking to this rule will help your feet stay comfortable and prevent long-term injuries or foot problems.
At Walking Mobility Clinics locations across Ontario, our certified pedorthists can help you find the best shoe and orthotic combination for you. Whether you have an underlying health issue, knee problems or foot pain, we can help you live and walk comfortably again.
Book an appointment today at the Walking Mobility Clinics location nearest you.